Carpetbaggers is a leading supplier of all kinds of flooring for the home, including the following:
Karndean
Karndean is a vinyl tile or plank which is designed to look and feel like natural flooring materials without any of the practical drawbacks. Karndean offers significant advantages over other floor coverings in terms of design capability, maintenance and cost. The only limitations are your imagination.
Karndean flooring is much warmer under foot than most natural flooring products, it is more versatile and is suitable for any room in your house, even in kitchens and bathrooms where natural products can be affected by water spillages. Karndean is hygienic, extremely durable and individual with over 100 standard products and a vast array of design components so you can create a truly individual floor. At Carpetbaggers, we are experts at supplying, fitting and working with Karndean in all types of homes. Contact us today to find out more about how Karndean can transform the floors of your home.
Carpet
Carpetbaggers offers our customers a comprehensive range of plain, heather wool, twist piles, textured loop, fleck, Berber and easy-clean propylene carpets from many leading manufactures in our Liphook showroom. If we don't have it on show, we will be able to source it for you. All our fitting is carried out by our team of highly skilled fitters, who employ both traditional and modern fitting methods. We are proud to supply and fit carpets from the leading brands including Cormar, Brintons, Victoria, Westex, Abingdon and Weston Hammer, amongst others.
The choice of underlay is very important when choosing a new carpet. Whether you go for a traditional rubber underlay or a recycled foam underlay, which is normally our recommended option, both will enhance the feel and comfort of your new carpet. The latter offers excellent heat and sound insulation, whilst being guaranteed for the lifetime of your carpet. In many modern homes underfloor heating is becoming popular and we can also offer you the best advice on which underlay would suit you the best, without compromising on quality.
Wood and laminate
There are three different types of wood or laminate floor you could choose from: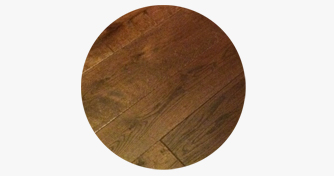 Solid wood
Where each board is made from a single piece of timber. This gives a beautiful, natural finish, but because wood is a natural product it is susceptible to expanding and contracting in moisture and humidity, so you should always get it fitted by the professionals.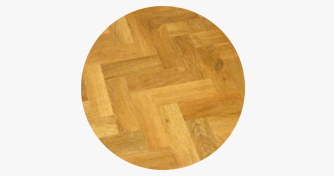 Real wood engineered
3-layer flooring, using natural wood as the top layer, a core of softwood and then a balancing spruce veneer or birch plywood. This can offer added stability and greater variety of design.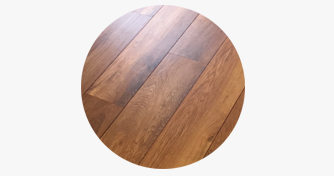 Laminate
Made from HDF board, coated with a decorative wood grain foil which sits beneath a transparent and hard-wearing melamine surface.
The grade of timber that you choose is very important to achieve your desired look. There are many different expressions used in the timber trade for grading timber which describe the characteristics of the floor that you will choose.